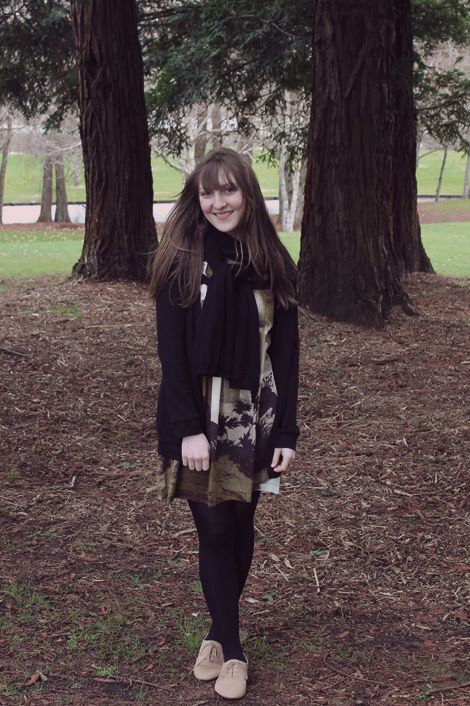 You probably wouldn't know it from this outfit or these photos, but it feels like spring has definitely sprung a month early here! Trees are blooming everywhere and it's already so much warmer. Jeez, by the time I get just a couple of autumn and winter posts up, spring has rolled around already. Thanks, changing seasons, for reminding me how much of a crap blogger I am. ;) Of course I'm not complaining really - I love spring - but I'm not ready to put my coats and boots away quite yet... or start shaving my legs regularly again, haha!
I'm so glad to finally do an outfit post with this dress. I've had it for a few years now and it's one of my absolute favourites, mainly because of its unique print. It was made here in New Zealand by a local designer and she told me the whole print tells the story of Hansel and Gretel! Pretty special, huh? It looks better dressed up a little more than this but I thought traipsing around the lake in heels wasn't the best idea, so you're getting a more casual look this time.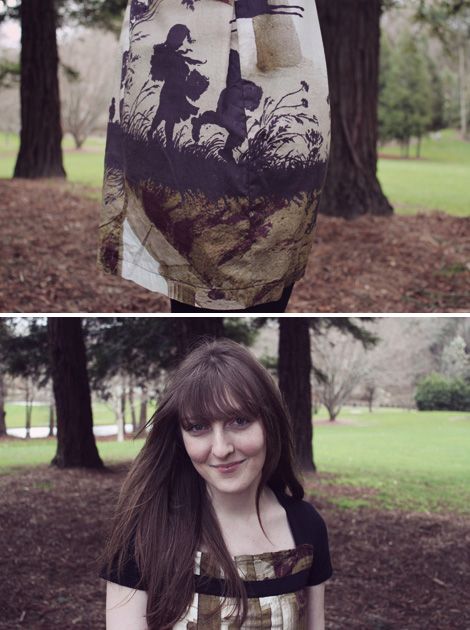 Dress - Ooby Ryn, Cardigan - Glassons, Scarf - Witchery, Flats - Topshop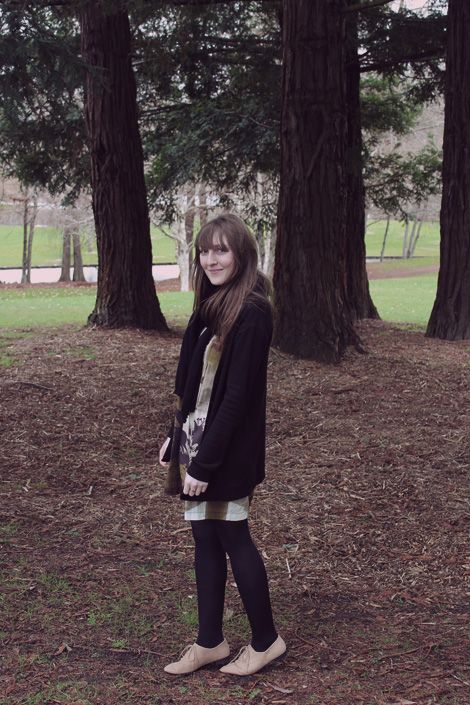 That's all from me for now - I need to get off the computer before I accidentally-on-purpose hit 'place order' on one of the online shopping carts I have going... There are too many cute things I want for spring, but I'm currently saving my money for a girls trip to Melbourne! If all goes to plan I'll be heading over with one of my best friends for a holiday this December. I've been a bit stressed out and sad lately but it's good to have something to work towards and look forward to. What are you excited for? I hope you've had a great start to your week!