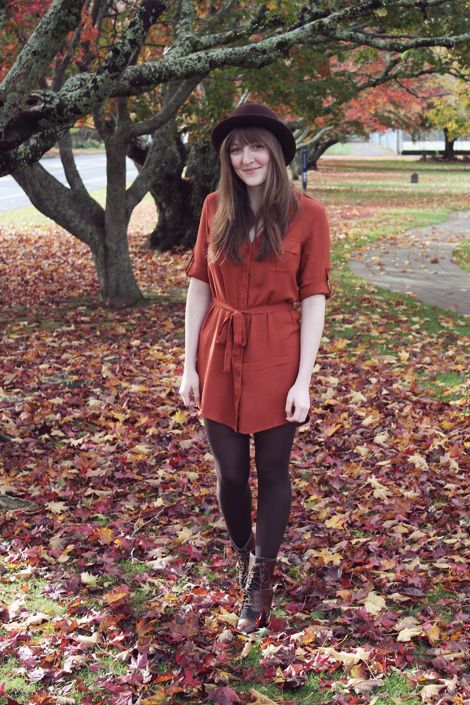 I felt like I was kind of on a roll with my autumn outfit posts a few weeks ago - yes, for me getting two posts done within two weeks constitutes being on a roll - but then I got the flu. Once I had recovered, the weather rained on my parade big time! It has been so stormy and wet here but we snapped these during a fine spell before uni this morning. Sadly, apart from when we took these pictures, I didn't wear this outfit today - partly because it's a little dressed up for class, but mainly because I like these booties too much to let them get rained on!
Earlier this month I was thinking about how well I was doing limiting my autumn clothing purchases (what, you don't have thoughts like this? Just me huh...) and
then
I got an email letting me know this dress was back in stock. So of course I had to make a sneaky
Modcloth
order. This outfit was very much inpsired by the absolute queen of autumn outfits, also known as
Tieka
, also known as the girl I blame for starting my obsession with matching my clothes to the colours of autumn! Haha. I love that girl and her amazing fall outfits.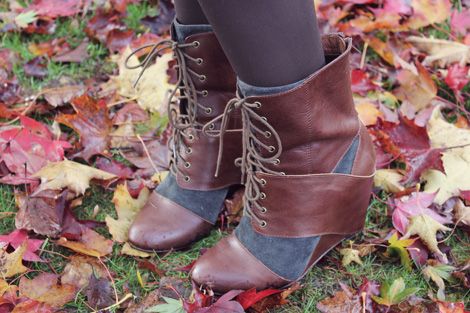 Oriole Fashioned Flattery Dress - Modcloth, Booties - Jeffrey Campbell, Hat - Modcloth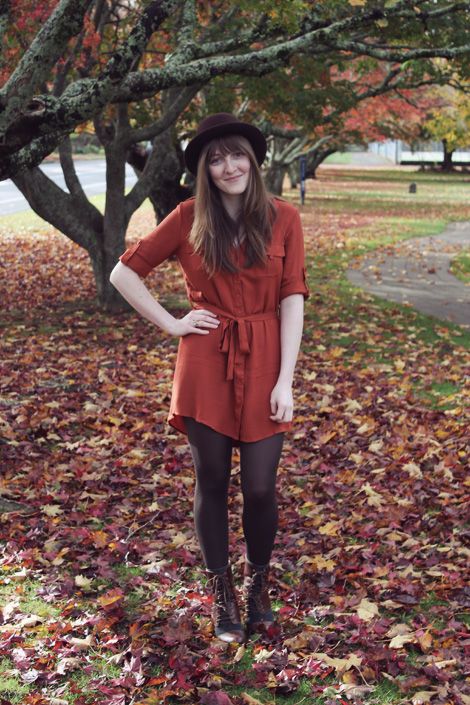 Phew, I didn't let myself write this post until I had finished an assignment and now that I've finished that assignment, I don't have any words left for a blog post - fellow students, please tell me you understand! I think I'll just finish up here while I'm still making a little bit of sense. And before I say the word 'autumn' one more time. :) I really hope you have a great rest of your week, everyone!