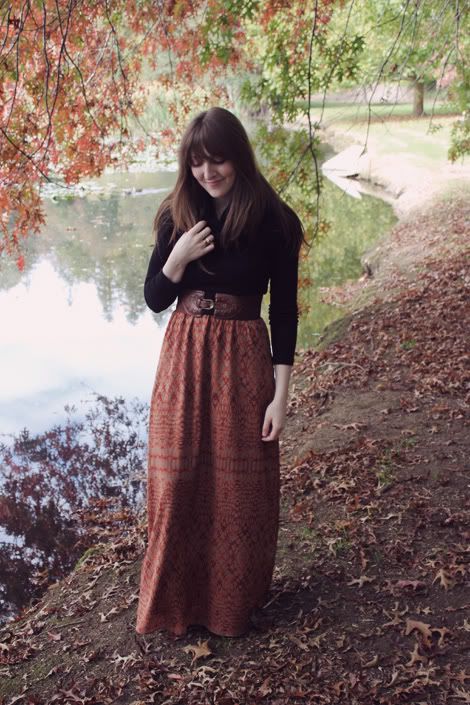 I tried to come up with a title for this post that didn't have the word 'autumn' in it, but I obviously failed. This might be the case with all of my posts for the next month or so. ;) That is, if we can find more pretty spots before these leaves are all gone! Autumn is such a wonderful season but it's over way too fast for my liking. If last year is anything to go by, I'll be looking back at old blog pictures when winter rolls around and all the orange and red colour has dissapeared!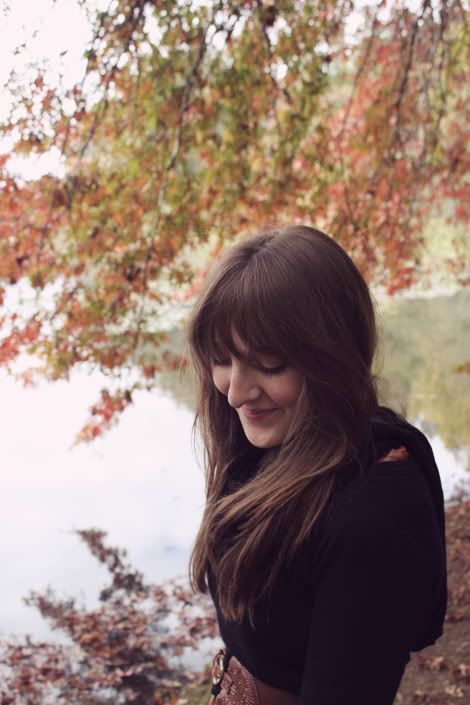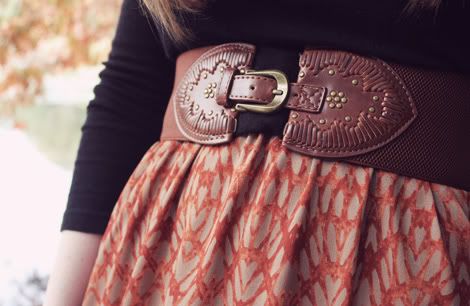 This skirt is actually a one shoulder dress I've had since Christmas the year before last, which until now I've only worn once because I find it quite hard to style. I really liked this outfit, even after Morne gave me that typical up-and-down, 'what on earth is she wearing' look he gives every now and again before we leave the house. He also has this thing where he tells me that every outfit I wear needs a belt - "You look good, but it definitely needs a belt." Haha! At least there was one thing for him to like about this outfit. Do the guys in your life have funny things to say about your outfit choices?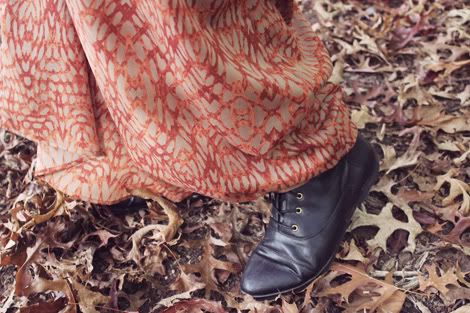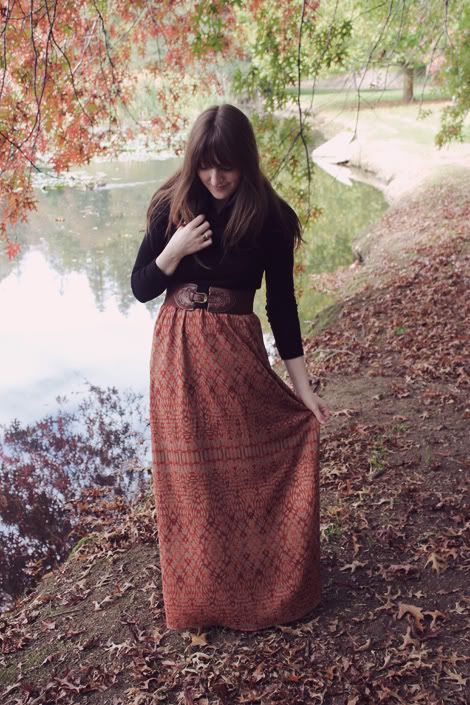 Do you have any fun plans this weekend? I'm working Sunday but I'm taking Saturday off from uni work and plan to spend the day catching up on blogs and watching all my favourite trashy TV shows. Gossip Girl, Pretty Little Liars and Real Housewives of Beverly Hills here I come! Yep, that's pretty much my life lately. Work, assignments/procrastinating about assignments, and TV. Haha! I hope you have a great weekend!