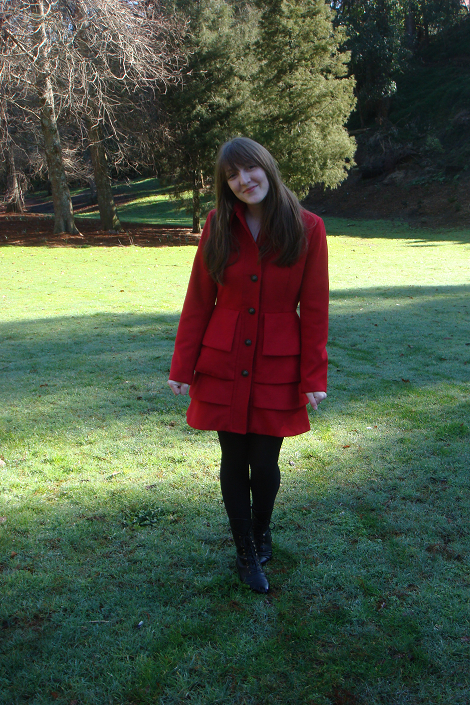 I'm going to go ahead and state the obvious here... style blogging in winter is hard! I'm usually home from uni or work after dark these days, and when Morne and I do have time together during the day he doesn't always want to spend it taking outfit pictures. (I don't know why, it's so fun for him... ahem ;)) It's a shame because I love winter fashion and have tons of ideas for outfit posts, but not a chance to post many of them!
I shouldn't complain, there is a lot to love about winter. Nights by the fire, rainy days snuggled up inside, winter comfort foods, not having to shave your legs regularly (yeah, you know it's true)... and awesome coats, like this one! I've been saving this in my closet since January, when I bought it for $25 US down from $130 in a big UO sale. The shipping to NZ cost almost as much as the coat, but I was buying a few other things so it was well worth it!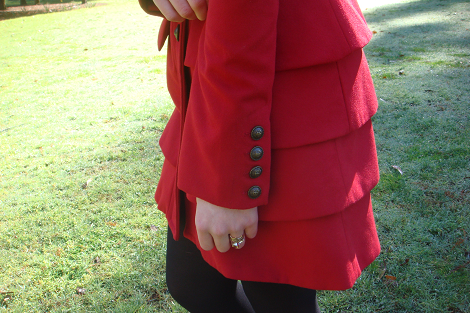 Coat - BB Dakota via Urban Outfitters, Tights - Columbine, Boots - Jeffrey Campbell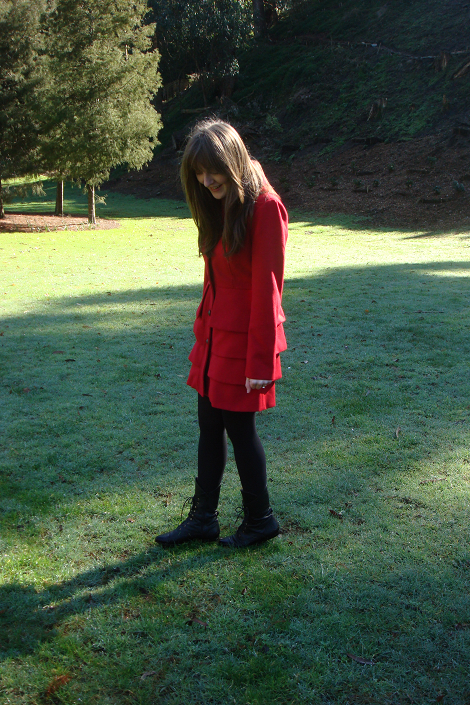 I initially became obsessed with this coat after seeing it
on Kate
of
O My Heart
last November, so I was pretty thrilled to score it for myself so cheap. I wish I had some pretty snow to pose by like she did, but this spot had to do - even if the effect was a bit Christmas-sy. This coat also reminds me a little of another Kate.. Kate Middleton! Haha,
see?!
And for some exciting news... we got a new dog this past weekend! You might remember that a few months ago our old dog became ill and had to be put down. It's funny, in a good way, having a dog around again! I'm meant to be working on assignments today but this little guy is super distracting. :) He's really lovely, I'll try get some pictures for my next post. Have a happy week!