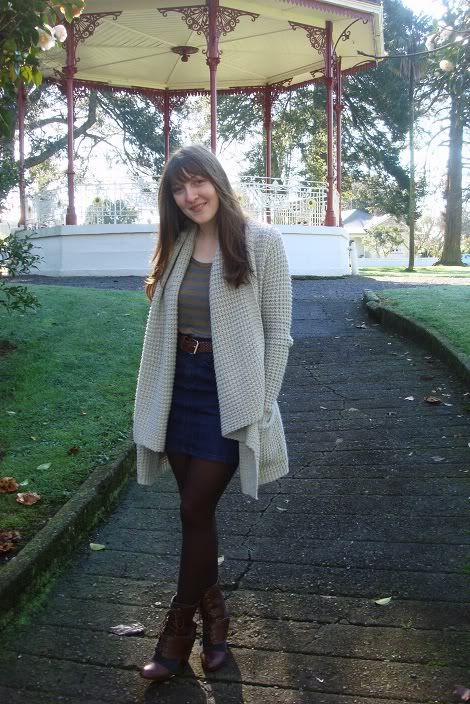 Hmm, what was that I said about updating more frequently in the uni break? Oops. Winter break has been and gone way too fast - I'm one week into B semester now and already over my head in readings and assignments, barf. Morne and I had a little down time on Sunday morning to head out and take these. Or more accurately, I was mean enough to drag Morne out on a frosty morning to take pictures of my outfit with the neighbouring Sunday bowling club for an audience. But I made us pancakes for breakfast... so we're even. ;)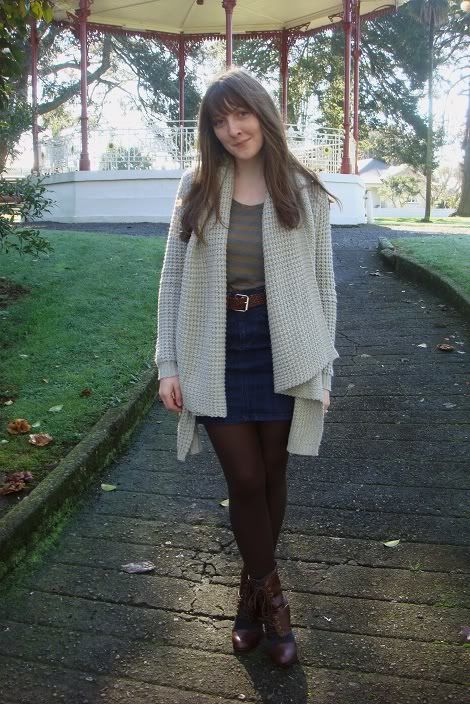 I felt really cosy and comfortable in this outfit, probably because this cardigan is the most cosy and comfortable thing ever. I'm pretty sure it's the closest thing to wearing a snuggly blanket in public without actually wearing a snuggly blanket, which can only be a good thing. I wish I had stocked up on all the colours before they had sold out! Unfortunately UO shipping to New Zealand costs an arm and a leg, or three... ouch. Have you scored any good online bargains lately?? I haven't shopped online for months so I need to live vicariously through you guys!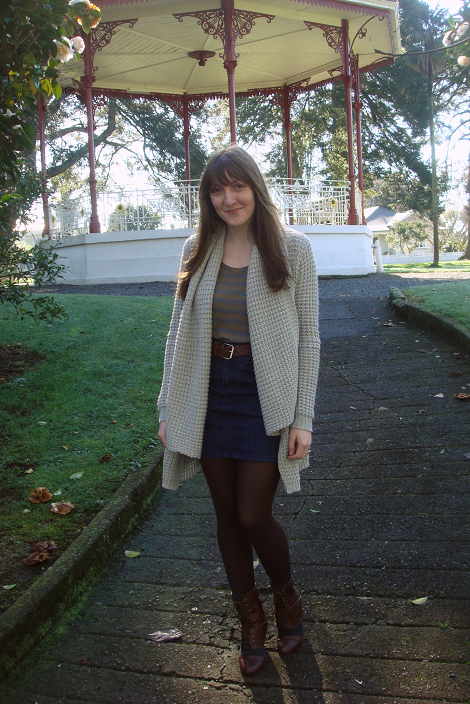 Cardigan - Urban Outfitters, Tee - Witchery, Skirt - Mink Pink, Belt - Country Road, Tights - Columbine, Boots - Jeffrey Campbell
I hope your week has gotten off to a happy start! I had a pretty busy Monday - a few hours at work, a few hours at uni, finishing up a history assignment and then crashing in front of the TV to watch Desperate Housewives, True Blood... and the Shortland Street feature length special. Kiwi bloggers - any Shorty fans out there? What did you think? Deliciously trashy or disappointing? Haha! Have a great week!