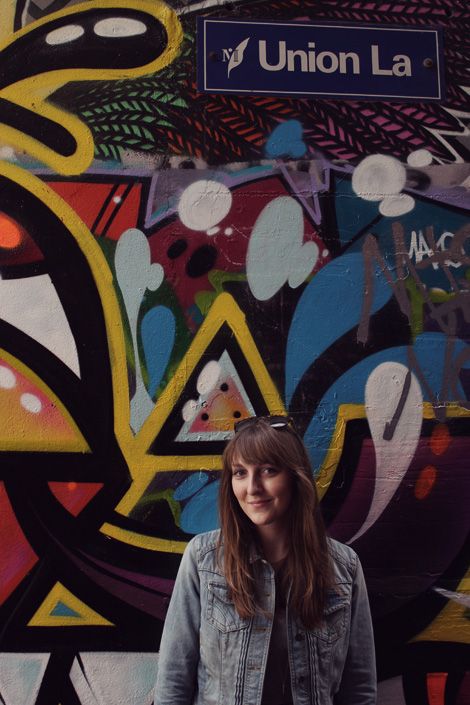 You guys... how is it the 20th of December already?? I can't believe that Christmas is next week - and that my last blog post was almost two months ago! Welp, sorry about that. The first week of December I jumped the ditch to Melbourne, Australia for a holiday with my dear friend Amber, to belatedly celebrate turning 21 and finishing our degrees. I've been to Sydney before (which I absolutely love), but it was my first time in Melbourne and I fell pretty hard for the place! The beautiful buildings, arcades and laneways, the cute cafes, the amazing shops... I'm already dreaming up future trips so I can explore more outside of the city, too. Have you been to Melbourne?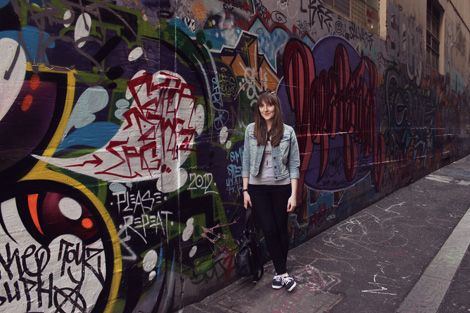 Fun street art in Union Lane. And a variation on the outfit I ended up wearing for most of the trip - apart from the day it was a scorching 37 degrees, it was usually too chilly for all the summer dresses I had packed!
The Royal Arcade was so pretty and Christmassy.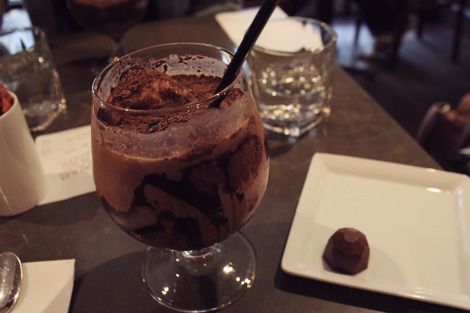 I somehow managed to go to Koko Black four times on our seven day trip. Haha! Their iced chocolates are so good!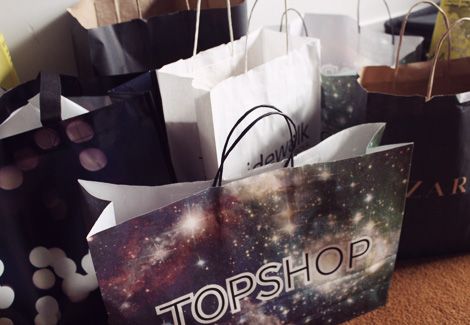 We did a bit of shopping. ;)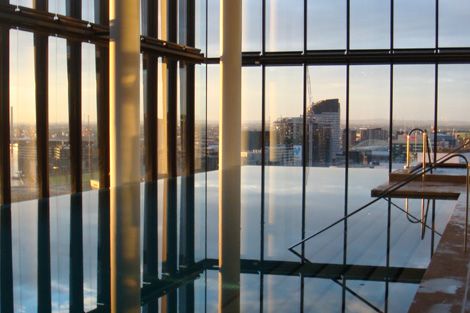 Our hotel had a level 27 pool with beautiful views of the city. Not pictured is the gym on the same floor with equally wonderful views!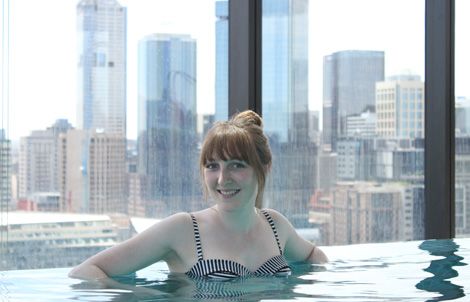 Um... can I go back right now please?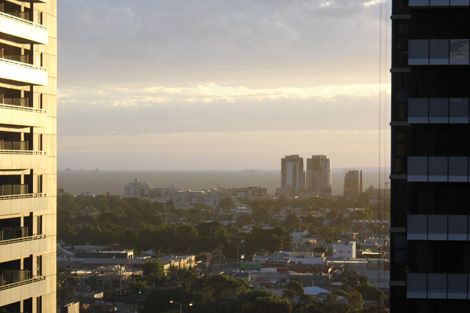 The view from our hotel room. Poor Amber actually had food poisoning for part of the trip so we spent most nights hanging out in our hotel, watching TV and ordering room service.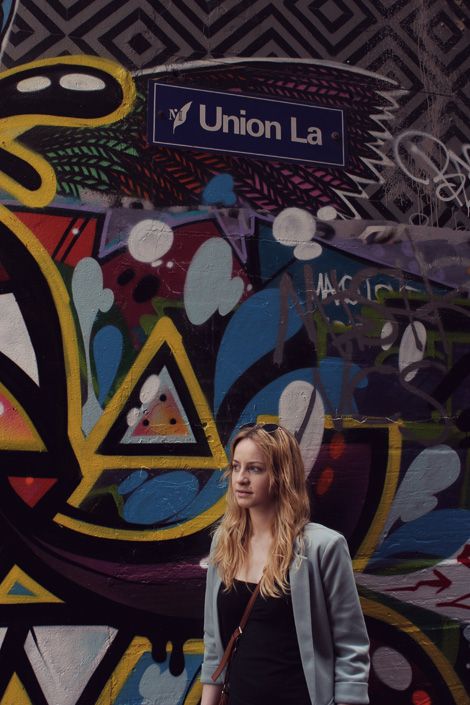 My pretty travel buddy.
My denim jacket is from Asos and I bought my necklace at a vintage & handmade market in St Kilda!
Well, those were some of the highlights from our trip (although I forgot to mention we had amazing facials and manicures at
Miss Fox
, which I would totally recommend). Melbourne, I miss you already, but hopefully we will see each other again someday soon. :) Do you have any exciting travel plans coming up? Or where are you dreaming of traveling to next?